First, here's a reminder that our big winter sale is still going on at Hybriden, where you can get lots of my stuff really cheap until Jan 1.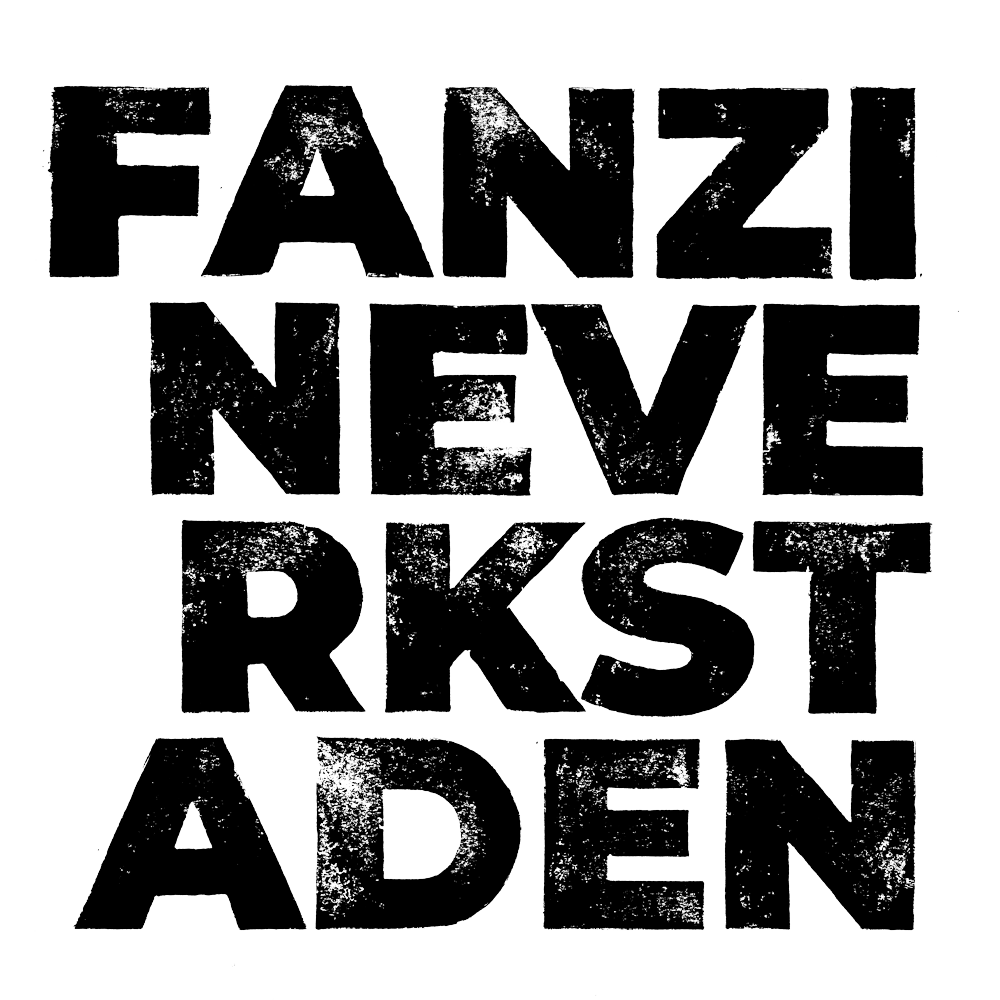 Fanzineverkstaden is still going strong. Lots of workshops, members using it for their own self-publishing (you can do it too), lots of administration, planning, meetings, day-to-day work and an ongoing exhibition at Hybriden which will soon be updated with some new stuff.
Managed to squeeze in some time to actually use the equipment myself a few times, as you can see in my last post.

Tusen Serier is still in a low-activity period if you don't count Fanzineverkstaden. Mostly trying to get by, gearing up for some new projects in the future. But we managed to have an exhibition at the Gothenburg City Library in November, and some other stuff. No new books, though, which I know is what we all really want. But we have a few coming up as soon as we find some money for it, and we have a few exciting international exhibitions in the winter/spring of 2020 that we just got funding for. More on that in the post about the future, coming soon.
CBK is an interesting animal. It makes me tired because I can't give it as much attention as I think it deserves. At the same time, I'm immensely proud of, and excited about, the upcoming CBA vol 47: Science / Fiction. It's the last volume of 2019 but will be officially released in January.
I'm the main editor, probably for the last time, and it's a mix of some returning classic CBA creators, along with some we haven't published before. All great art, interesting stories etc.
More on this in a separate post, coming soon, but you read more about it and pre-order it here.
I also had some comics published in vol 44 and 46 and drew part of the cover for vol 45.
And we did some exhibitions: Lore, Qtopia and Deep.
Wormgod published one book this year, but it has some great stuff in it. After the ends of the world 2 is a stand-alone follow-up to the first book of the same name. This time, Susanne Johansson made 3 stories about women who were brutally murdered. She wanted to focus on the victims, try to imagine how they ended up where they did, what they might have been thinking. Gruesome stuff, but everything can't be shallow and well-behaved all the time. This is also a big inspiration for her music as TRAUMA COMMAND.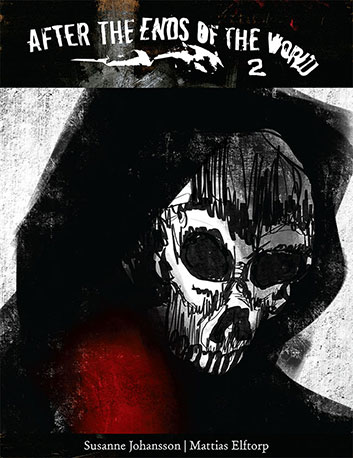 My stuff in the book is a bit more up-beat. One-image short stories about the different ways the world might end, told from a future perspective after it's too late. Like I said; up-beat. Because you can read them and remember that it's not too late yet, as long as we get our shit together. So good luck, us! yaay.
There's a magnificent soundtrack by SYSTEMET, NIMAM SPREGLEDA, FACTORY FARMING, TRAUMA COMMAND, FEBERDRÖM, KOEFF. If any of these names ring a noisy bell, you'll have some idea of what to expect.
I also included my time machine story: Why you (maybe) shouldn't kill Hitler. That's also a fun story.
You've seen some of mine before, so here's one of Suss' pages:
You can order it here.
Speaking of Wormgod and SYSTEMET, we were interviewd in COdA #15. Check it out!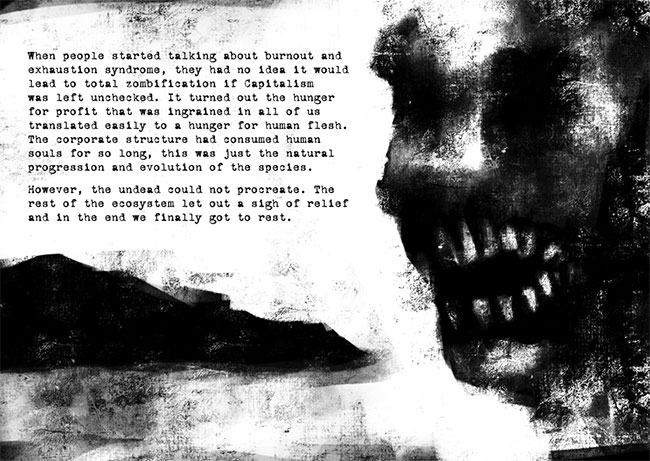 No AltCom this year. No AltCom next year. AltCom the year after that. You'll see.
I made a map of the whole Hybriden complex, which is where most of my life has taken place creatively for as long as I can remember. Because burn-out affects your memory, haha.
But I've also managed to have some time to play/read/watch stuff, as you'll see in pt3 of my 2019 story. Coming right up…