Me and Kinga were invited to represent Fanzineverkstaden at a workshop at MaU (Malmö University) today, as part of their Comics Research Lab project.
First time I tried risoprinting and it went much better than expected. I had thought, based on most risoprinted books etc I've seen that the colors would be really pale, but it turned out really nicely. Especially since the print I had prepared was 2 colors on top of each other which created a nice effect and much deeper colors.
I made a variation on my tape cover for Noise Against Fascism / Legion of Swine.
Testprint:
First color:
Second color + combination: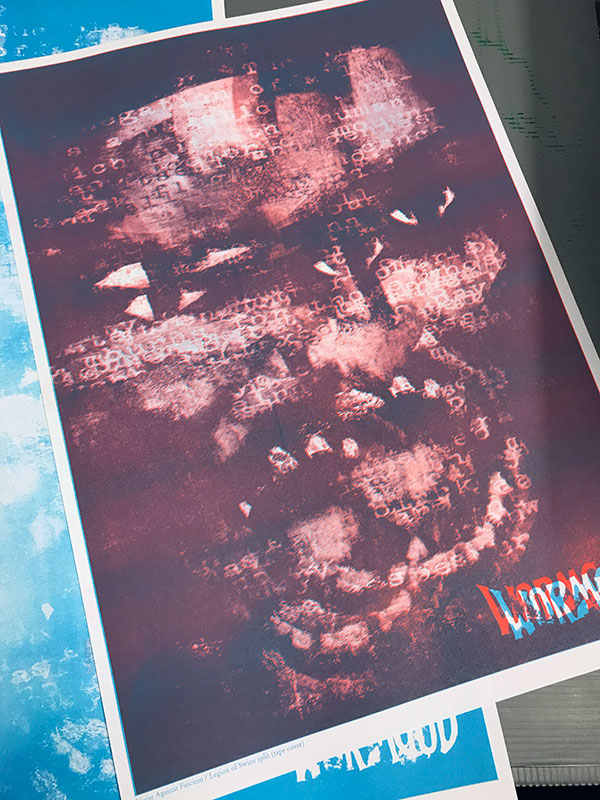 Also made a few copies where I printed yellow as the second color:
This is the one Kinga made: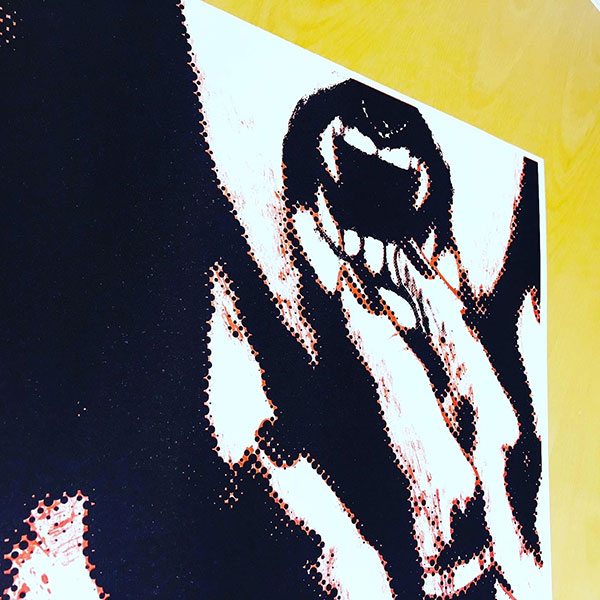 In case you haven't seen my original image, this is what it looks like: