Wormgod will be at SIS (Stockholms Internationella Seriefestival), May 5-6 at Kulturhuset, together with Tusen Serier and CBK as usual. You'll find us at tables H5-H8 (in Hörsalen).
I'll be bringing most of my books.
We will also have a presentation on stage (Foajé 3), Saturday May 5 at 14:
AltCom 2018, Fanzineverkstaden & Fosfor
Mattias Elftorp and Kinga Dukaj will present some of the things organized by Tusen Serier (in collaboration with CBK) in Malmö this year:
In May, Fanzineverkstaden (the Zine Workshop), an open collective workshop for selfpublishing comics creators, will open. In conjunction with this we'll also re-open the zine distro Fosfor.
In August 23-26 it's time for the latest edition of the international alternative comics festival AltCom. This year's theme is HOW TO SURVIVE A DICTATORSHIP.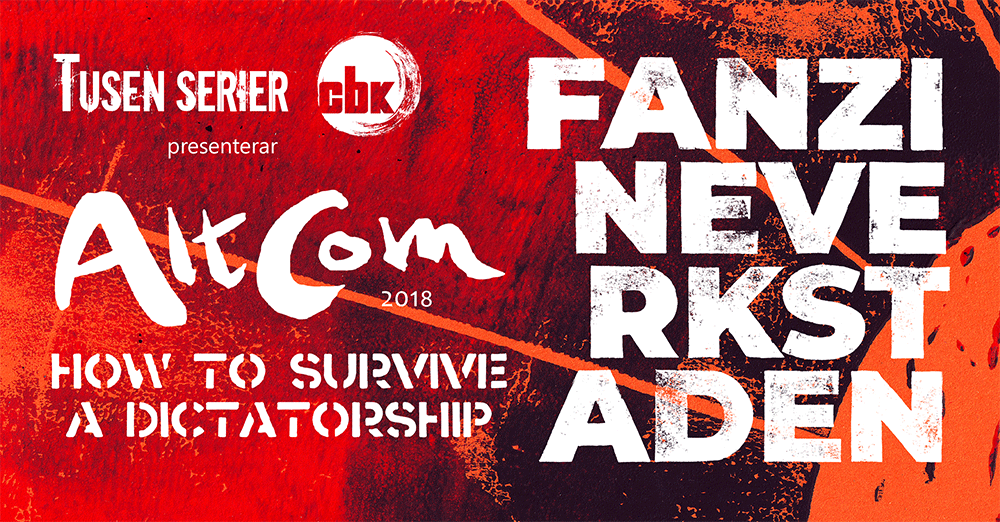 There will also be a special screening of a documentary about some comic artists (among which is the Tusen Serier artist Amalia Alvarez). Me and Amanda Casanellas were interviewed about Tusen Serier for this documentary a few years ago, but that part ended up not being included in the final version…
See you there!