Lena Sundström's book Världens Lyckligaste Folk, which has been serialised in Helsingborgs Dagblad has now been finished. These are my last illustrations: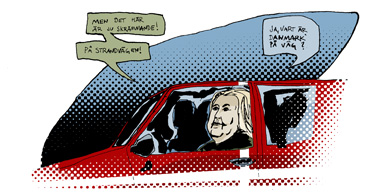 This episode was about a muslim family behaving in a very unsettling and un-Danish way, having a barbecue on their lawn fr several hours…
Translation:
-But this is frightening! On Strandvej!

-Yes, where is Denmark headed?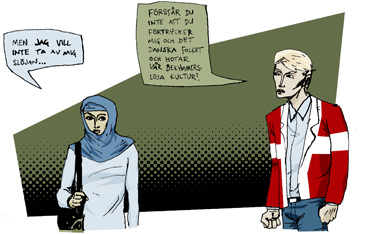 Translation:
-But I don't want t take off my veil.

-Don't you understand that you're oppressing me and the Danish people and threaten our care-free culture?
And the last one: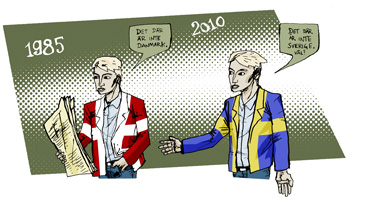 About not recognising a development towards a more racist society and then suddenly living in it. Translation:
-This isn't Denmark.

-This isn't Sweden. Is it?
Let's hope not…