Rumors are going around that I'm back in C'est Bon Kultur, the comics association I started together with three others back in 2001, publisher of the international art comics anthology CBA. The rumors are true, and it actually feels good. I left in 2009 to start Wormgod with Suss, because CBK was going in directions I just wasn't interested in, and it felt like that was a finished chapter. Obviously I was wrong, even though I was right at the time.
I'm still not sure what direction this (almost completely) new editorial crew is going, but I'm looking forward to finding out. The breaking point will be CBA vol 30, coming out in September(?), which will be the first anthology issue with the new crew, but I have also been involved in CBA vol 28 which is released this Thursday.
In this issue is my story Singularity, which you may have read before in the Novo Doba 2014 anthology (Turbo Comix) or in After the ends of the world (Wormgod, 2015). And also I helped put the issue together since the old crew had left it haning and we needed to finish some of their stuff before going on with the new. Don't get me wrong, this issue has some good stuff. It is the last issue compiled be the former crew, the end of an era.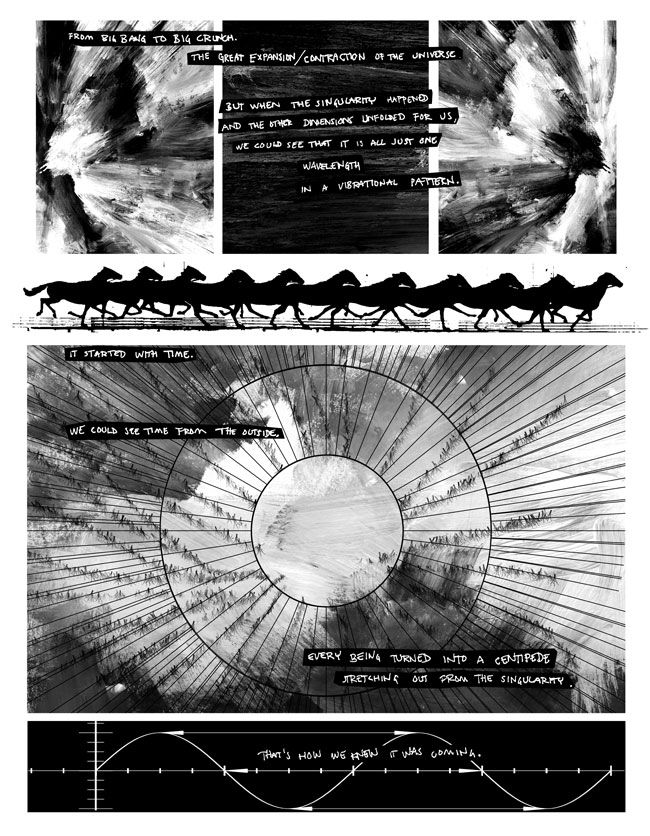 In any case, the release event will be at the Tusen Serier place (Mitt Möllan, Claesgatan 8 in Malmö) (see how all the things in my life converge?) on Thursday, April 23, 17-21 and there will be an exhibition called SPACE, which has been shown in Norway and will also be in Finland soon, with Frøydis Sollid Simonsen, Karoline Stjernfelt and Mari Ahokoivu. We've also added some of the other material from the issue to the exhibition, since they both came out of the same concept.
So anyway, see you Thursday!