Vibracathedral Orchestra – Weaving the Magic
The Violence exhibition is up and running. So is the European Social Forum. And at the same time as Violence opened, fittingly enough, something else took place. The local cops stages a wild protest against their own union. I wonder if they had a permit for their demonstration. I wonder who will beat them up if their thing goes out of hand?
Anyway. Here's a photo of a part of the exhibition: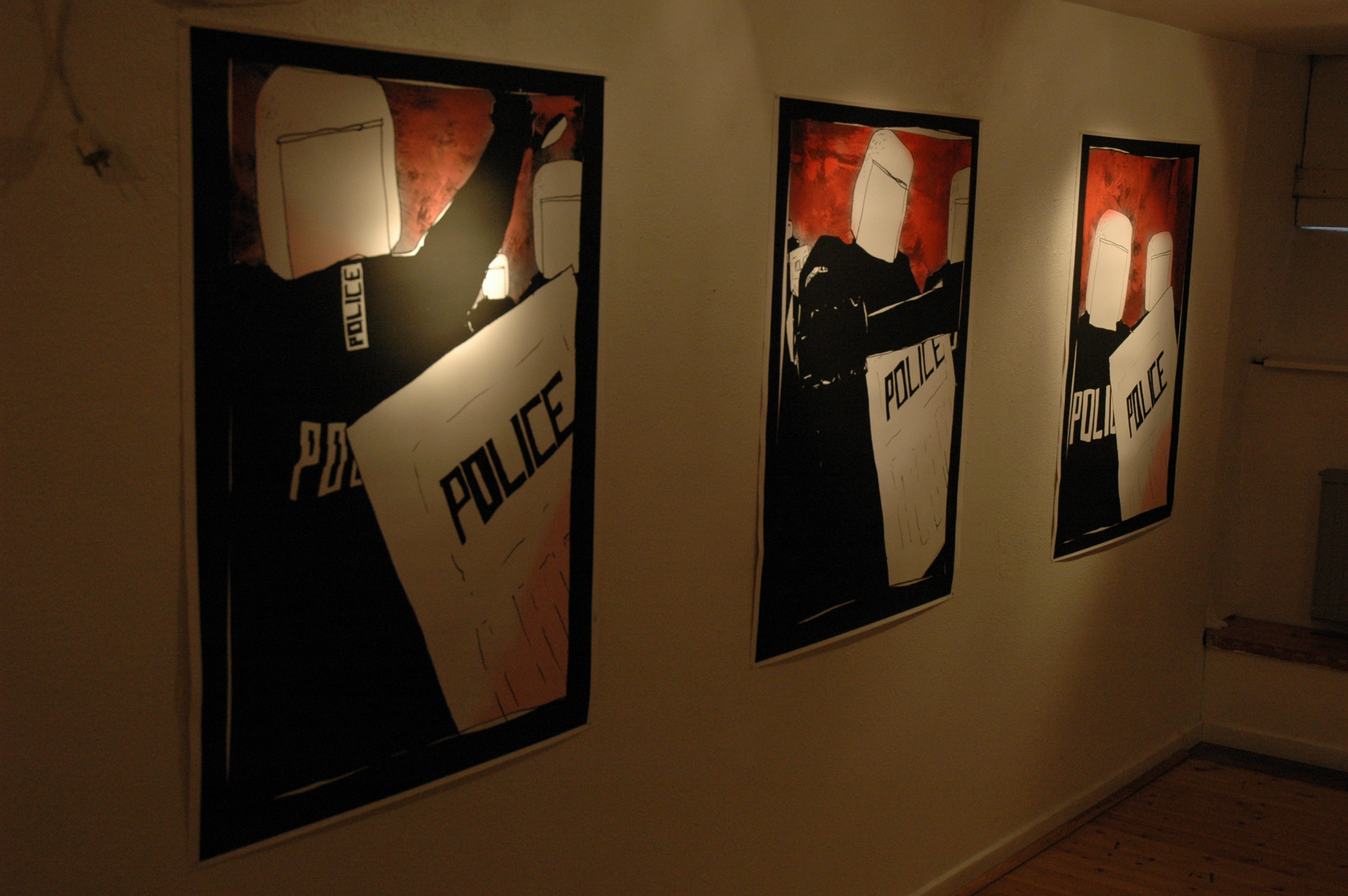 The prints are 110x86cm. They can be bought for 500 SEK/copy. Contact me ( mattias@elftorp.com ) to order…
Well. That's it. I'm going to bed.
Loop Orchestra – Cirka 1901