My next exhibition:
PAPER ECHOES

Where: Ateljé XX (Industrigatan 20B – entrance from the yard, Malmö)
When: March 4 (one day only) 15-22 (fika until 18, then wine)
During the fall of 2022, we invited a group of comic creators to join a number of workshops, where we took turns to introduce each other to new techniques or ways of making art and/or comics.
This exhibition is the result. From gelli printing to painting with razor blades to a non-chronological jam comic, we'll be showing the best results of these workshops.
ARTISTS: Eileen Laurie, Saskia Gullstrand, Oskar Aspman, Caroline Ulvros, Henrik Rogowski, Kinga Dukaj, Mattias Elftorp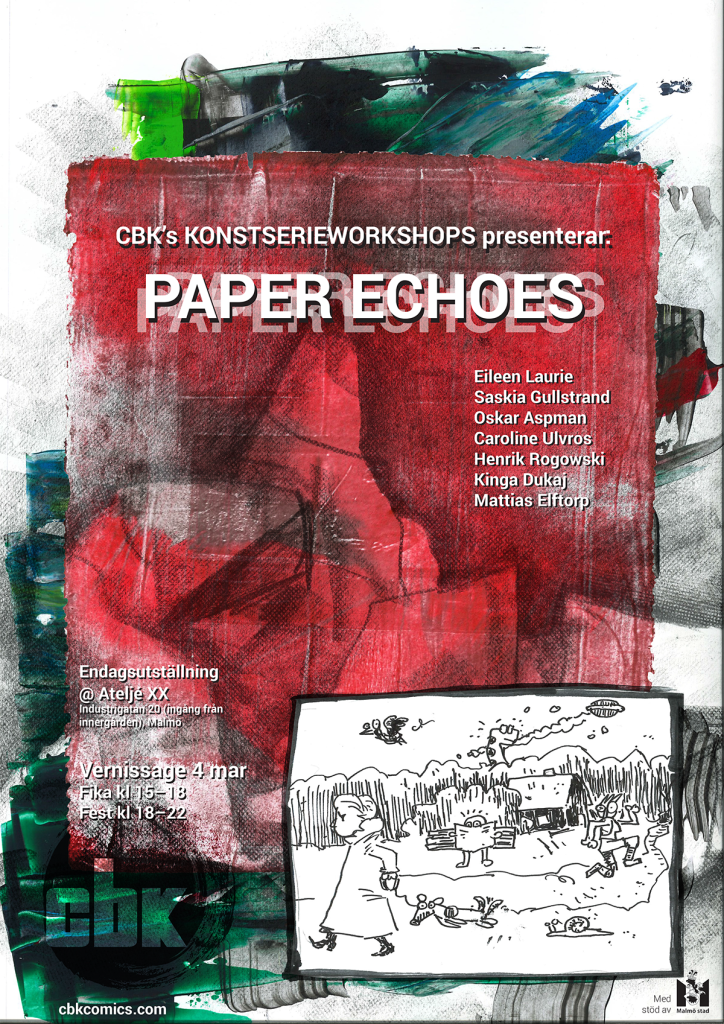 This project has support from Malmö Kulturnämnd.