Today is the opening for the digital exhibition WAS IT A CAR OR A CAT I SAW at Hybriden.se!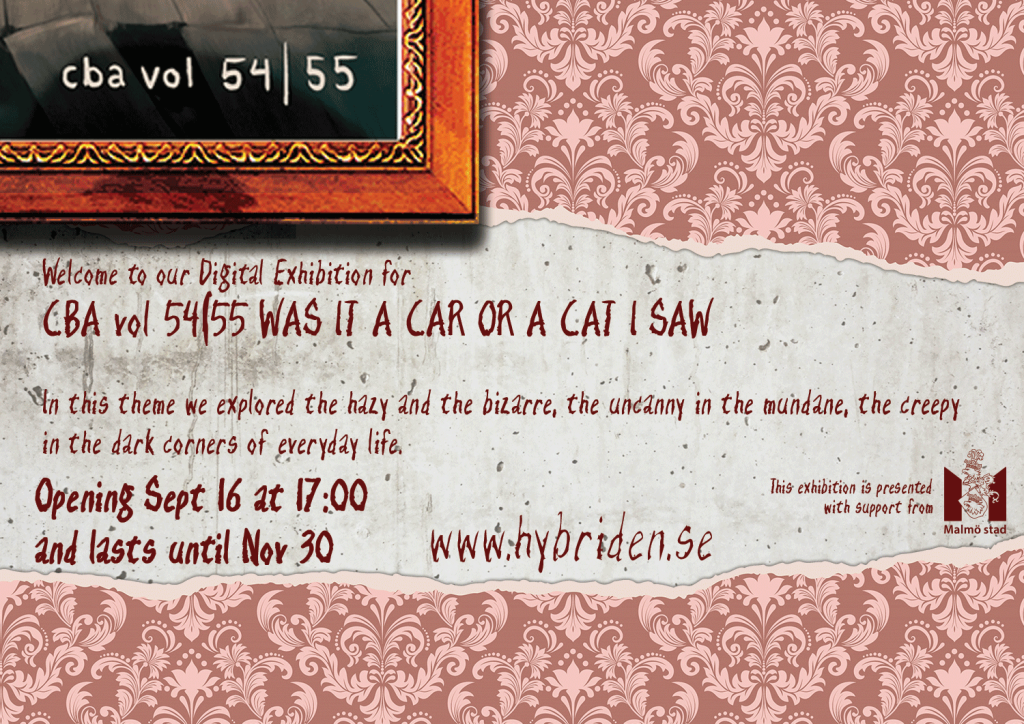 Go see it! I have a piece in it and Kinga Dukaj who is the main editor of the issue and who also made the exhibition did a great job of aligning the exhibition with the dream-like theme of the book. Just try to see it on a computer rather than a phobe or pad or it won't work properly.
---
I also have a couple of artworks in the UNCOMICS & [PLACEHOLDER] exhibition at Panora/Fish Tank Gallery, which closes tomorrow with a finissage starting at 18.00!
---
All these books are of course also available in the shop at Hybriden.se.
Recommended for everyone who prefer readin comics in books rather than on walls/screens: