I'm having an exhibition called Vasta-aine (Antidote) at the Comics Centre in Oulu, Finland, in August!
What I will show is two of my recent (unpublished) comics and one a bit older:
Medication (made for CBAvol35)
Fragments (made for CBAvol36)
Happiness (from Workburger and the upcoming AltCom 2016: WORK anthology)
As far as I can remember (which isn't always reliable, I have to admit), this will be my first solo exhibition in Finland.
It will go on during all of August, and at the same place (but a different room) there will also be a simultaneous exhibition with Tommi Musturi, which is bound to be interesting.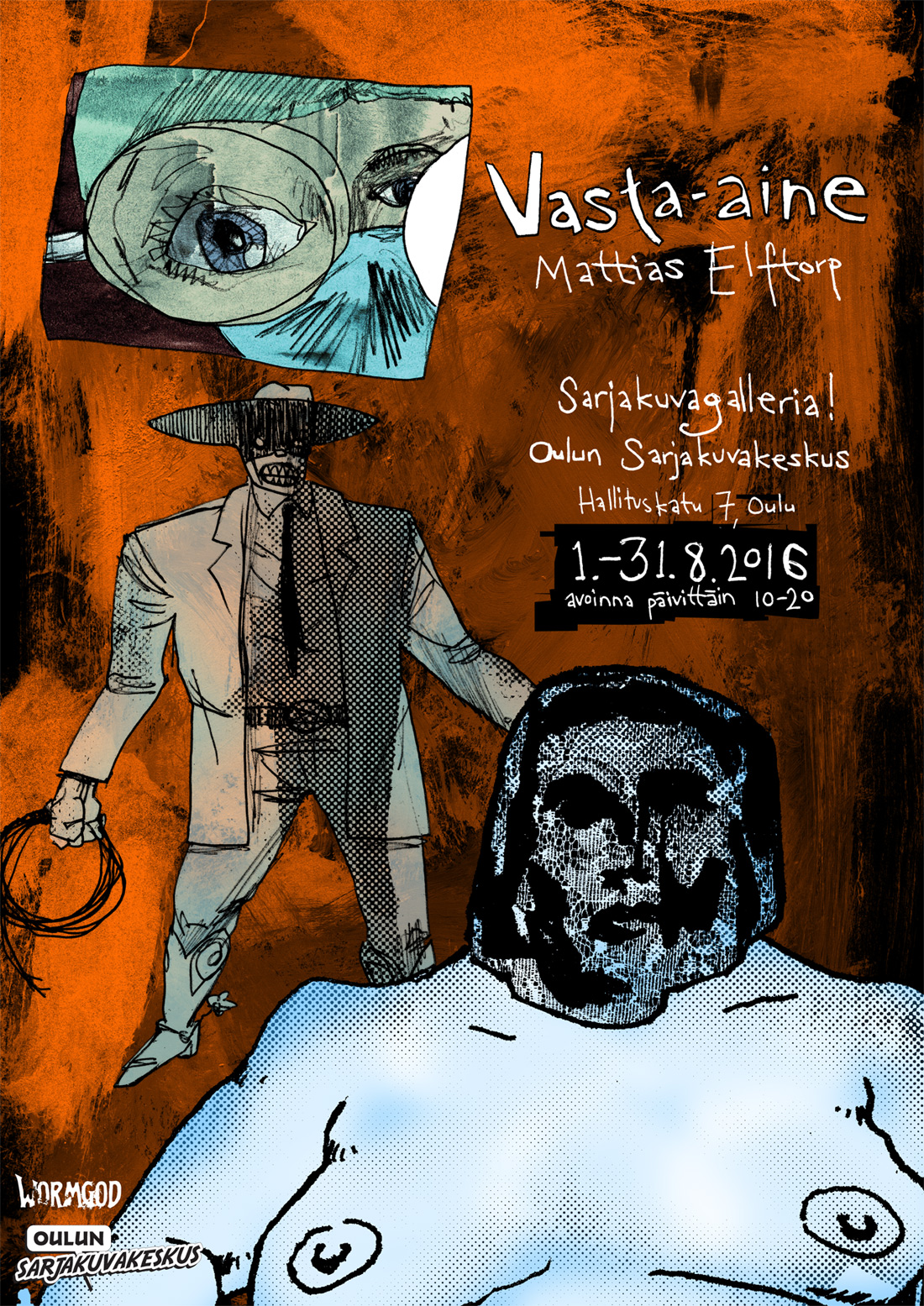 So if you're in Oulu in August, drop by and have a look!
I won't be there for the opening, but I will visit Oulu a bit later in August…