Fem papperslösa kvinnors historier (Five Undocumented Women's Stories) by Amalia Alvarez won the big readers' award for best Swedish graphic novel 2013!
The book, which is trilingual (Swedish/Spanish/English), was one of the first to be published by Tusen Serier and is available for ordering from  Serieaffären.se or Apart förlag.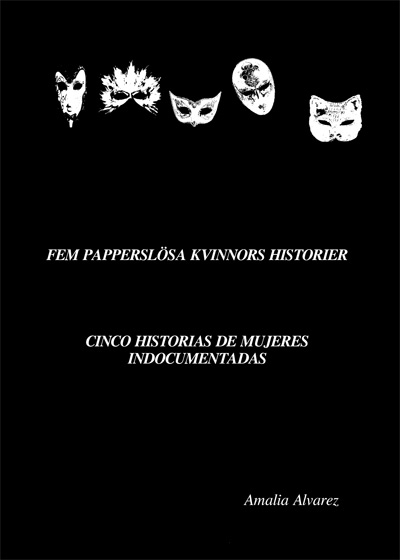 Five comics based on the true stories of five women living in or having lived in Sweden "illegally". One woman who the author met at the women's shelter tells her story as an "imported wife", another women whom she met in the trade union tells about the situation for the female undocumented workers in Sweden, trafficking, networks that exploit and abuse women, etc. Yet another story is about a woman whose application for asylum was rejected. She tells the tale of her road to Sweden.
Naturally, the details of these stories have been changed to protect the integrity of the persons involved, as they are illegal according to the system.
About Amalia Alvarez (writer & artist): 
Amalia Alvarez is a self-taught artists and has drawn for Arbetaren, Liberación, Mana and Clandestin@, a magazine for undocumented workers.
Website