So I'm back from Crack!, but more about that later. Need more photos first…
There has been two new illustrations in HD since last time I posted anything: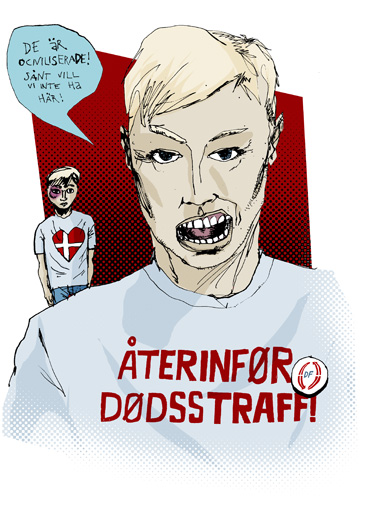 Translation speech balloon:
They're uncivilised. We don't want that kind of things here.
Translation text on shirt:
REINSTATE THE DEATH PENALTY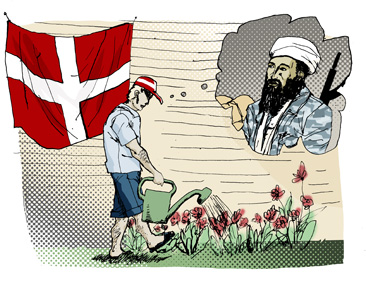 This one is about racism breeding in well-kept area without much problems with poverty and such things. Perhaps you get more protective if you've got more to lose?