rama made this for me: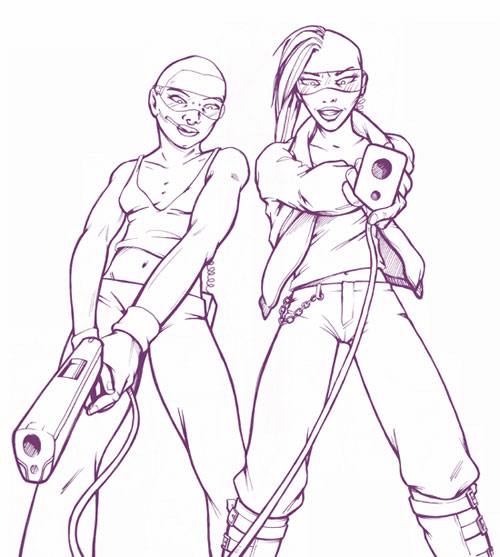 rama is currently working at her Oblivion High series of books, which is a mix of high school drama and classic Finnish mythology. Also losely(?) connected to OH is Vesi Oli Mustaa.
Sadly, so far these books are only available in Finnish, so I haven't been able to read them. Yet.
This is a bit older than the other fan art I've been showing lately. I don't remember exactly how old, but in time to inspire one of the chapters of Piracy is Liberation 007: Spiders pt 1 (and I wrote that specific chapter ages ago). It was published in book 007.